14 Day Secrets of Japan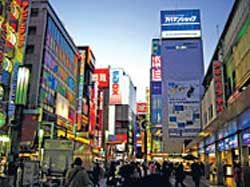 Discover Japan's contrasts, from its sleek, modern cities to ancient towns and traditional customs. Wander Tokyo's energetic streets and hurtle along on the bullet train. Stay at a traditional inn near Mt Fuji at Hakone and then journey back in time to discover the Old Town of Takayama. See the thriving Geisha culture in Kanazawa and Kyoto. Japan is a place where ancient traditions remain, while technology races into the future.
...

Since 1985, Qantas Vacations has been renowned as the expert tour operator specializing in Australian vacations. Our agency consists of seasoned travelers and destination specialists who take pride in crafting amazing vacations in Australia, New Zealand and South Pacific Islands.
Many of our team have also either lived or traveled extensively to these parts of the world and have local knowledge that will help make planning your trip hassle free. There is nothing like speaking to a rea
...